Fast and Easy Mini Album Tutorial
I would like to invite you all to join me for my first ever SkillShare class: Create Your Own Pocket Sized Mini Scrapbook Album. This quick 25 minute class has all of the instructions you need to create a very quick and easy mini album out of just 2 No. 10 business size envelopes. It is the fastest, easiest mini album I've ever done and I know everyone can complete it with basic supplies most of you already have!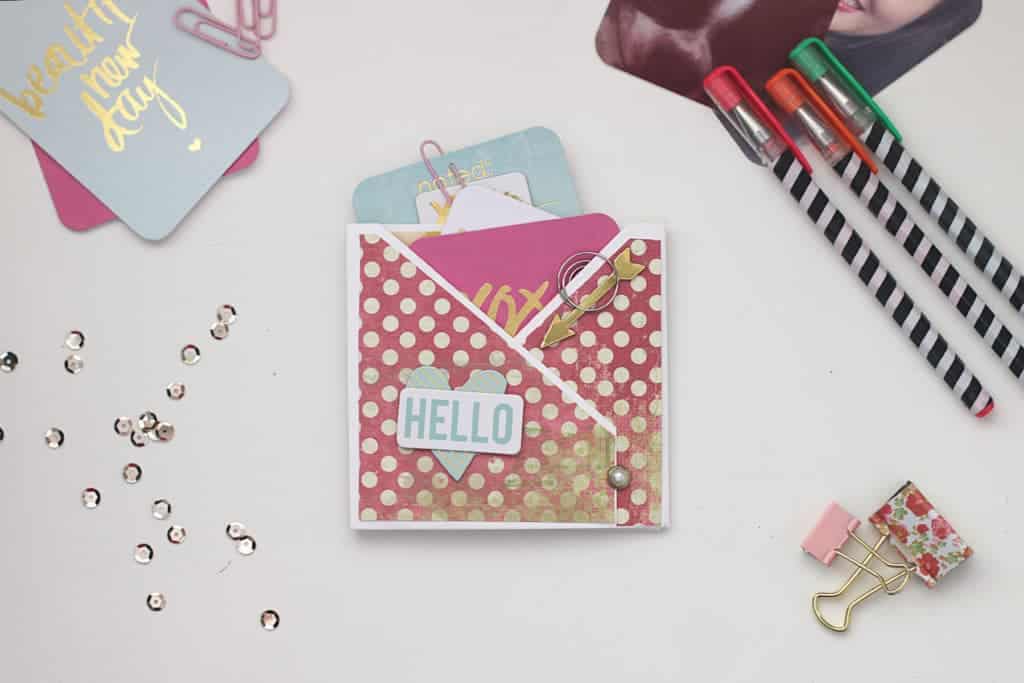 When I first shared this class I offered it for free to the first 25 people to sign up. But guess what? Skillshare is amazing and is now offering readers of Love Paper Crafts a premium membership free for the first month. you can learn anything and you can do it for free for the next month.
SkillShare is a really great community that was built as a learning platform. You can go there and learn new skills in just minutes a day. Sign up is free and you get premium free for a month. So you can take my class and so many others for free!
I have been learning on SkillShare for the last year or so and I absolutely love it. I have significantly improved some of the skills I already have while also picking up some new tips and tricks. If you follow me on Instagram you may have seen the brush lettering I posted from this class. I've learned how to make and sell digital scrapbook papers and how to illustrate my own cute animal characters.
This class is simple enough to make several small mini albums. They are great as gifts. I love using them for just one special occasion or event and then displaying them on shelves. They are so pretty and interactive that guests usually love looking at them.
I look forward to seeing your completed mini albums!