Freebies
Scrapbooking
Scrapbooking Tutorials
Fast and Easy Mini Album Tutorial
I would like to invite you all to join me for my first ever SkillShare class: Create Your Own Pocket Sized Mini Scrapbook Album. This quick 25 minute class has all of the instructions you need to create a very quick and easy mini album out of just 2 No. 10 business size envelopes. It is the fastest, easiest mini album I've ever done and I know everyone can complete it with basic supplies most of you already have!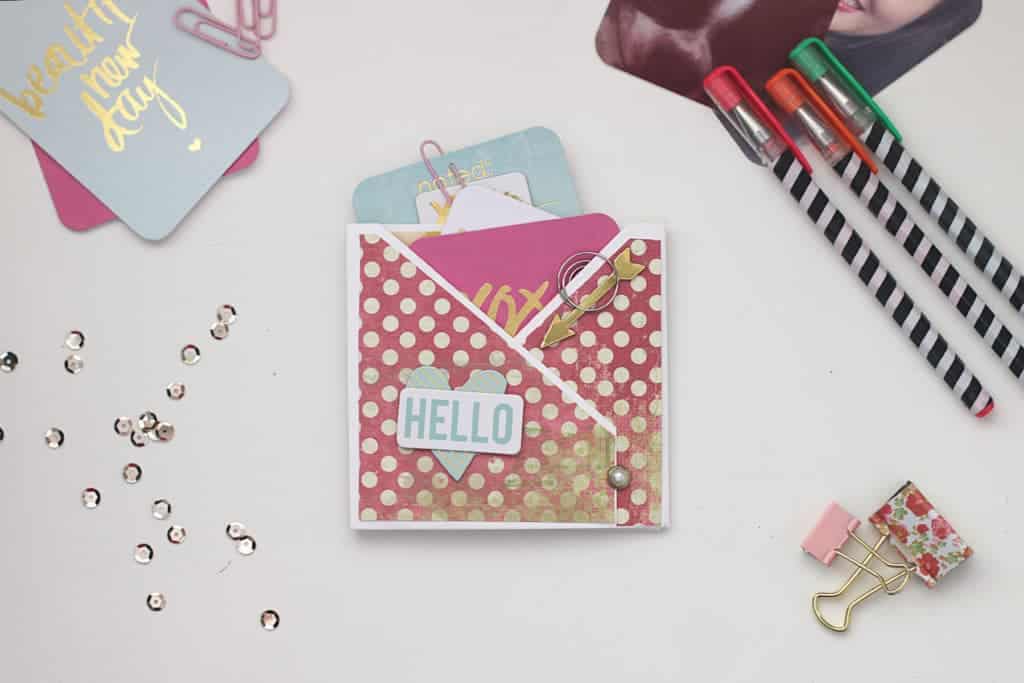 As a thank you to all of the followers of the blog I'm giving away 25 free enrollments to this class. The first 25 people that sign up for this class will get to enroll absolutely FREE. Click here to make an account and enroll for free. This is a special thank you to you all for supporting me and my paper addiction over the last several years.
Depending on how fast these spots go I may open up some more. I hope that if you enroll you will also make a mini and share it with the class so we can all see them and be inspired.
SkillShare is a really great community that was built as a learning platform. You can go there and learn new skills in just minutes a day. Sign up is free. You can become a premium member to get access to all of their class for just .99 for the first three months. It's $9.99/month after that or you can pay for the year at a discount.
I have been learning on SkillShare for the last year or so and I absolutely love it. I have significantly improved some of the skills I already have while also picking up some new tips and tricks. If you follow me on Instagram you may have seen the brush lettering I posted from this class. I've learned how to make and sell digital scrapbook papers and how to illustrate my own cute animal characters.
This class is simple enough to make several small mini albums. They are great as gifts. I love using them for just one special occasion or event and then displaying them on shelves. They are so pretty and interactive that guests usually love looking at them.
I will periodically be checking the enrollments and if the 25 mark is hit really quickly I will open up more free enrollments. Click here to enroll. I look forward to seeing your completed mini albums!
Chelsea Rachel
Hi, I'm Chelsea, an avid crafter and paper lover. I write for several pretty blogs on the web and you may have seen some of my video tutorials on YouTube. When I'm not busy writing or crafting I am usually curled up on the couch with a few dogs watching a movie.
Get the weekly newsletter for inbox freebies, exclusive coupons and updates on the latest posts, projects and tutorials!
More to Love
×
Please excuse my absence over the last week. Yesterday was my birthday and I decided to spend last week in the happiest place on...