Floral Circle Frame Cut File
It is my favorite day of the week, Friday! You know what that means? Freebie Friday! This free floral circle frame SVG cut file is the perfect embellishment to add to your scrapbooking page or make a monogram from vinyl.
Pin it for Later
Wowee, can you believe it is already September? Where has the year gone? I'm still reminiscing about my Summer vacation. So I sat down to scrapbook some of the photos I had printed out several weeks ago. I used today's free SVG file in this layout.
I have spent several weeks getting all of my crafting supplies under control. My supplies were in definite need of a taming. So I used up some of the left over stuff I had for detail in this layout. I love the little yellow enamel dots!
I stacked stickers and chipboard die cuts in the corner to add a cute detail. I love the look of stacked stickers and chipboard for depth. I used a gorgeous blue and gold marble washi tape from Michaels on the top and bottom of the page. Teal and gold is my favorite color combo right now and marble just happens to be my favorite texture at the moment so this washi is a win win.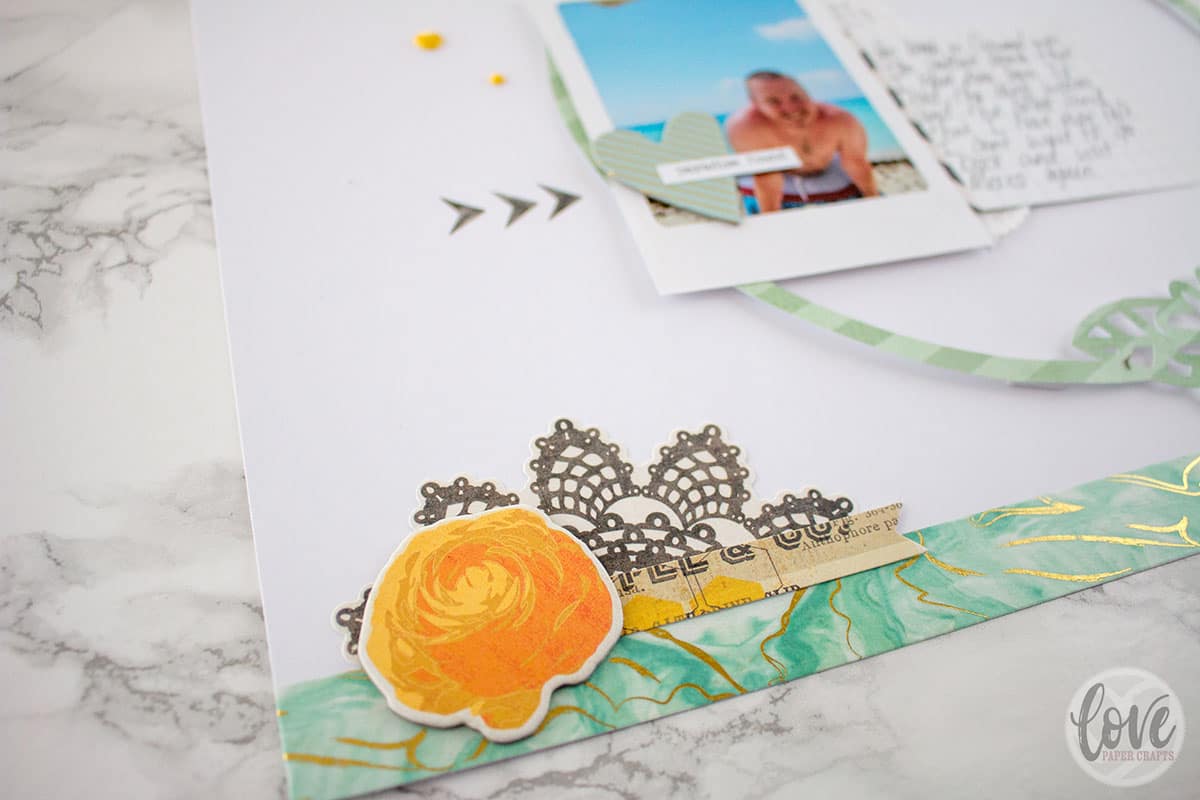 Floral Circle Frame SVG Download
The download link for this free SVG cut file is below. You will also find a PNG, JPG, DXF, EPS and SVG included. You should be able to use this file no matter what machine or program have. If you LOVE this download, don't forget to PIN it and SHARE it.