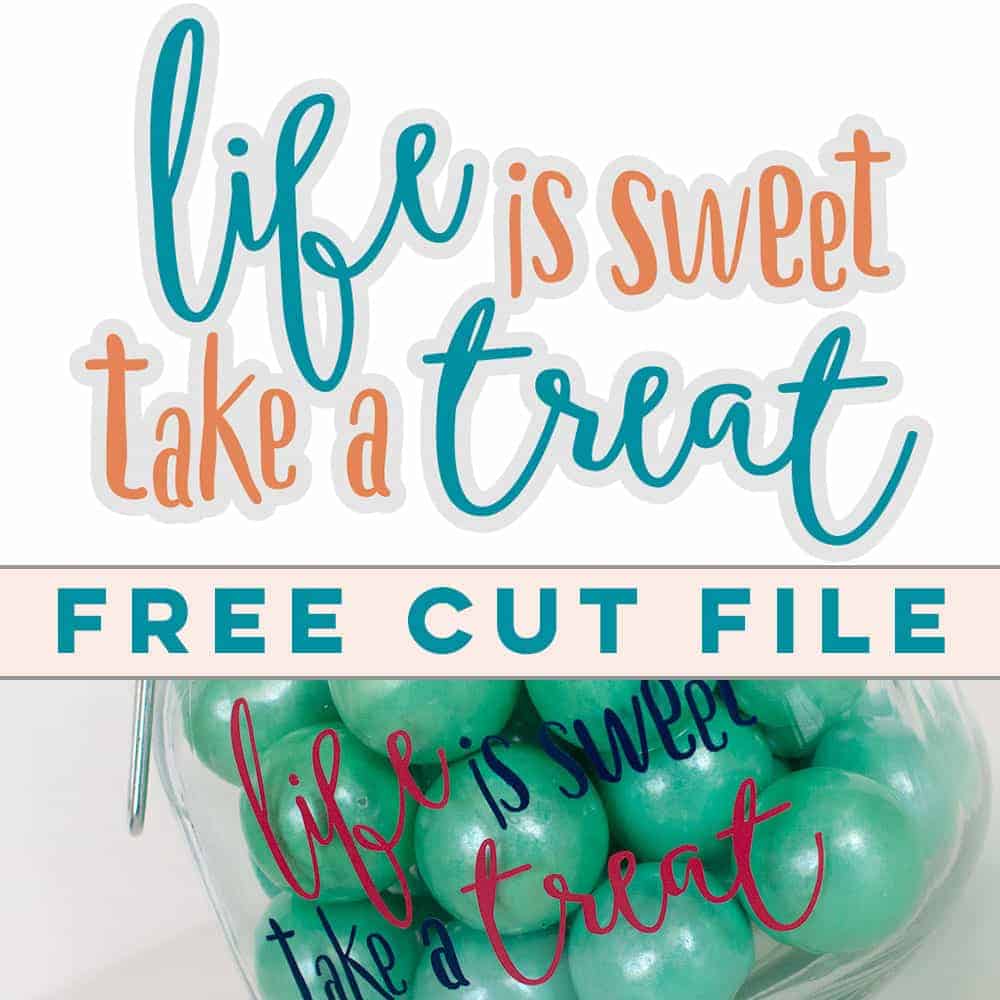 Freebies
SVG
Life is Sweet Take a Treat Free Cut File
Hey paper crafters! Isn't life sweet? Everyday is a new adventure and everyday is a new day to enjoy a sweet treat. This free SVG cut file is a cute phrase that says "life is sweet, take a treat" It's perfect for cutting out of vinyl and attaching to a candy jar. You can also use the phrase as clip art on a candy tag.
I love candy jars. I always have one on my desk and you should too. I treat my candy jar like a personal de-stress and relax zone. Sometimes I have a bad day and some times I just need a breather. When I grab a candy I take a moment to de-stress and relax. I need these moments to gather my thoughts sometimes to figure out how I am going to tackle my next problem.
Free SVG Cut File
Always remember to take some time for yourself to enjoy a sweet treat! You can download this cut file below. It comes with a SVG, DXF, EPS, PNG and JPG so it can be cut on lots of different machines. If you love this free svg cut file don't forget to pin it and share it.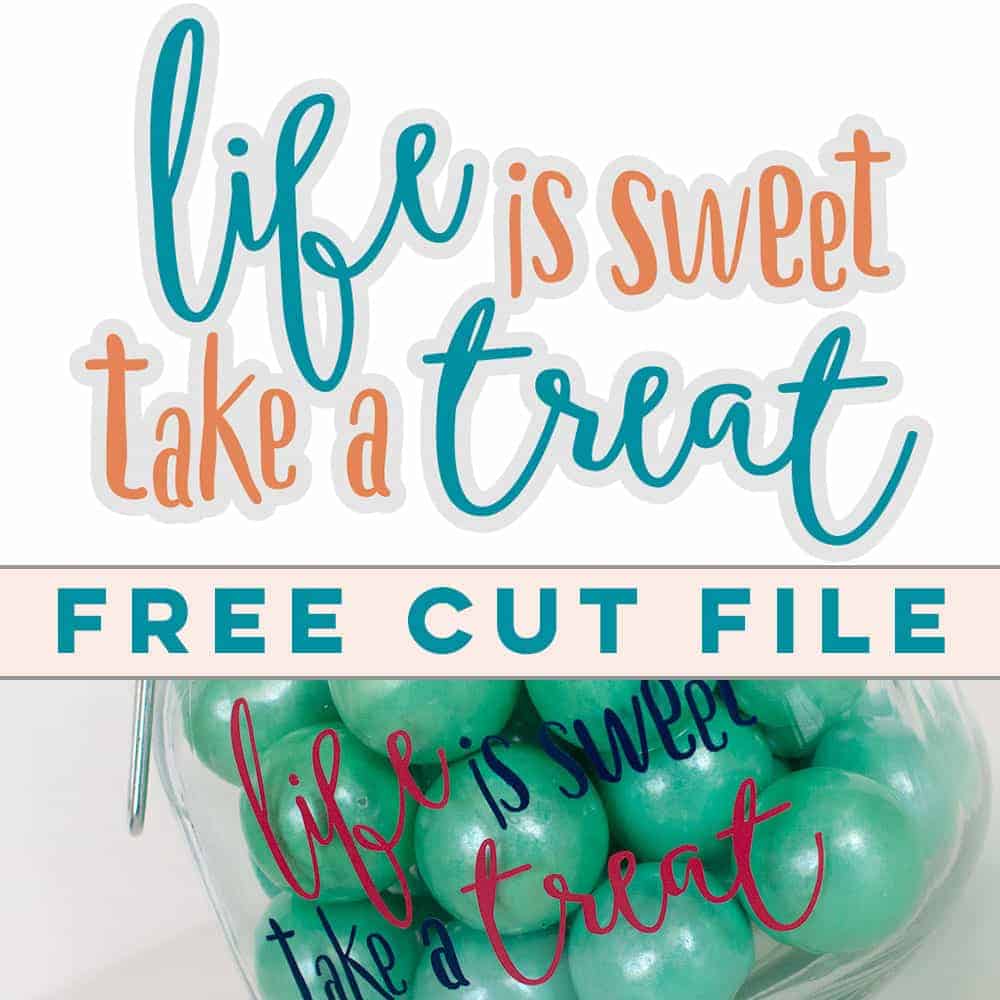 Chelsea Rachel
Hi, I'm Chelsea, an avid crafter and paper lover. I write for several pretty blogs on the web and you may have seen some of my video tutorials on YouTube. When I'm not busy writing or crafting I am usually curled up on the couch with a few dogs watching a movie.
Get the weekly newsletter for inbox freebies, exclusive coupons and updates on the latest posts, projects and tutorials!
More to Love
×
Hey paper crafters! Lately I've noticed a trend in colorful layouts and scrapbooking projects. I myself am loving yellows pinks and...