Calligraphy Practice Alphabet
Calligraphy is something that I have always loved. I remember getting my first calligraphy marker and practicing holding the pen just right to get the perfect stroke. Today, we have modern calligraphy done with a dip pen and pointed nib. It's not really "modern" if you ask me. I mean it's a dip pen aren't those from two centuries ago? Even still I love modern calligraphy. It makes my heart happy.
Pin it for Later
Modern calligraphy is a skill to master. I've been practicing for several years and I still feel like I am only mediocre at it. I practice a lot but it still takes me many tries to get a word just right.
When done by an expert (not me) modern calligraphy can be so pretty and airy. It is wonderful for making handmade greeting cards, name plates, art and envelope addressing.
Calligraphy Practice Sheet
If you have been looking for a beginners modern calligraphy practice alphabet sheet, I have put one together. After looking online for some free printable modern calligraphy practice sheets I came up short. Some printables had letters that were too advanced, didn't have grids included or they were not modern calligraphy.
This is a very standard practice sheet with some modern calligraphy lowercase letters. It includes an image of the letter and a grid for practice. The letters are not italicized because I think it's easier to get the hang of the strokes that way.
This practice calligraphy alphabet is primarily for the beginner. There is also an uppercase version. You can find the uppercase version at uppercase calligraphy practice alphabet.
All of the letters were made using a pointed nib dipped in ink. If you want to get started in calligraphy I highly recommend a dip nib over a fountain pen or calligraphy marker. Once your comfortable with the dip nib you can move on to other types.
Other Hand Lettering Posts to Check Out
If you're interested in learning other types of hand lettering check out some of my favorite hand lettering classes.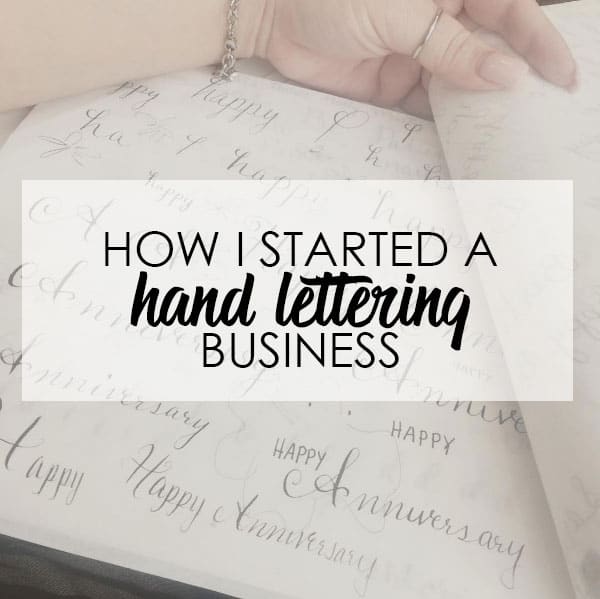 How I Started Doing Calligraphy
A couple of years ago I needed to address my wedding invitations. So I set out to learn how to do calligraphy. You can read all about my journey to making money with calligraphy here. My skills have grown little by little and now I address envelopes for money.
If you are just starting out with calligraphy consider taking a class. There are so many wonderful calligraphy and hand lettering classes available out there. The first class I started out with was Introduction to Modern Calligraphy by Molly Jacques.
Once I had gotten the hang of dip pen calligraphy I moved on to other forms including brush and digital (my current favorite). If you want to learn different kinds of lettering check out Five Skillshare Classes for learning Hand Lettering. Skillshare is completely free for the first month. You can pick up some serious skills and learn a TON of lettering tips in that amount of time.
Printable Calligraphy Practice Alphabet
The calligraphy practice alphabet can also be used for handwriting improvement by just using the template to try new letters. You can download this file for free. It is conveniently placed in a ZIP folder and will be in PDF format for easy printing.
This download contains the lowercase alphabet in calligraphy. You can get the uppercase version here.